Convenient solution for transmission of CAN-bus messages in distributed systems
Reliable communication at high bus load and precise time stamps for the received CAN messages

Based on the successful USB-CANmodul models, the USB-CANmodul16 combines up to 16 CAN channels in one device, which are connected to the PC via 2 high-speed USB2.0 interfaces (with a data transfer rate of 480Mbps). This provides a highly convenient as well as cost-efficient solution for the transmission of CAN-bus messages in distributed systems with centralized data acquisition. Thus the USB-CANmodul16 is suitable e.g. for the use in the automotive sector, in research facilities or even laboratories.

Like all versions of the SYS TEC USB-CAN interface series, the USB-CANmodul16 can be used with CAN based high layer protocols like CANopen, SDS, DeviceNet or J1939 due to the transparent tunneling of the CAN messages.
The newly integrated 32-bit CPU guarantees reliable communication even at high bus loads and provides precise time stamps for the CAN messages.

The PC driver allows easy plug&play installation and supports simultaneous operation of up to 64 CAN channels on one PC. Supporting the high number of communication channels, this USB-CAN fieldbus module is also ideally suited for service and maintenance tasks in CAN-bus systems.
The USB-CANmodul16 complies with the EMC directive 2014/30/EU.
* On the software side you need for e.g. J1939 our CANinterpreter Add On, as well as a J1939 protocol stack.
We are here for you - contact us.
Your contact:
Alexander Dörrer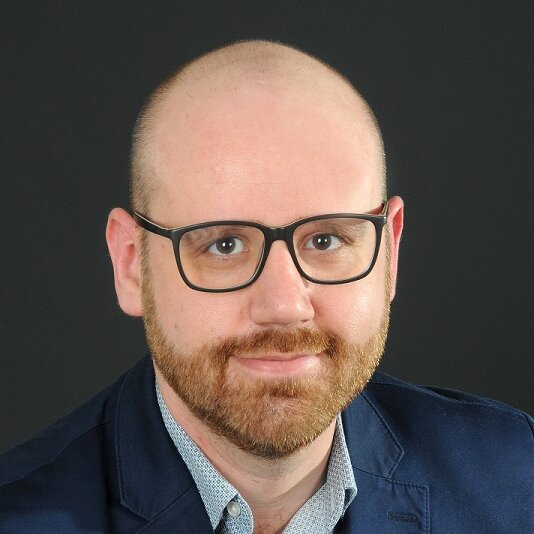 Contact person
Related products
Module features

Details

| | |
| --- | --- |
| Physical | |
| Size (LxWxH) | 270 (310 with handles) x 440 x 44mm |
| Operating Temperature | 0 to +55ºC |
| Humidity | 10 to 95% non-condensing (VDE 0110) |
| Connectivity | |
| Number of CAN channels | 16 |
| PC connection | USB V2.0 high-speed up to 480 Mbps |
| CAN interface | 16 CAN interfaces, high-speed CAN according to ISO 11898-2, optically isolated |
| CAN transceiver | high-speed CAN: 82C251 |
| CAN specification | CAN 2.0A (11-bit identifier) |
| | CAN 2.0B (29-bit identifier) |
| CAN connector | SUB-D9 |
| CAN bitrate | 10kbps to 1Mbps |
| CAN bus features | Remote frames |
| | List only mode |
| | Timestamp for received messages |
| | Reception of transmitted echo including timestamp |
| | automatic transmission of cyclic messages |
| Software | |
| Software support for Windows® | USB-CANmodul Control - configuration tool for multiple USB-CANmodules |
| | CANinterpreter Lite - easy-to-use CAN monitor for sending and receiving CAN messages |
| Programming support for Windows® | Comprehensive programming API including demo source for Microsoft Visual C++, LabView, Visual Basic .NET |
| | CANopen API for .NET - based on the SYS TEC CANopen stack, allows easy implementation in CANopen applications |
| Programming support for Linux | SocketCAN based API (Linux kernel version 2.6.32 or higher) |
| Device drivers | Windows® 10, 8.1, 8, 7 (32/64 bit), Linux |
| Indicators | LEDs for power supply, CAN status, CAN data traffic |
| Power supply | 100 ... 240 VAC |
| Housing | 1HU 19" rack design |

Documents & downloads

Downloads
Name
Type
Size
Action
C
CANopen API for .NET - Software Documentation
pdf
273 KB
Download
CANopen API for .NET P/N SO-1088 - V5.70
zip
31 MB
Download
L
Linux SocketCAN Treiber für USB-CANmodul Serie Release Version V1.0.6
bz2
327 KB
Download
U
USB CANmodul Series - Product Data Sheet
pdf
6 MB
Download
USB-CANmodul - User Manual
pdf
3 MB
Download
USB CANmodule Utility Disk P/N SO-387 - V6.06 - Driver for Windows® 10, 8.1, 8, 7 (32/64 bit), LabView Please note - this package includes driver support for all standard module versions of 3rd (AT91) and 4th (STM32) generation
zip
70 MB
Download

Ordering information
Your contact:
Your SYS TEC electronic sales team
Contact person