High quality products & services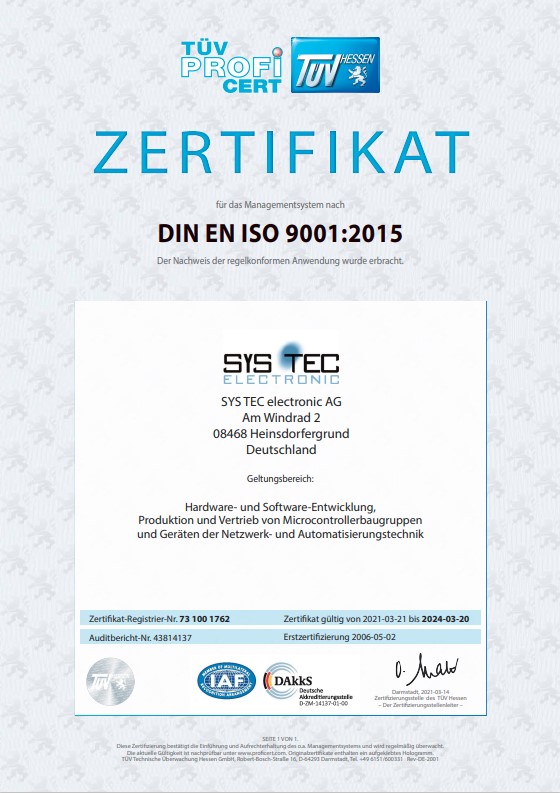 The satisfaction of our customers is the basis for a successful cooperation and the foundation for the success of SYS TEC electronic. We achieve this not only by a friendly and competent interaction with our internal and external partners. Above all, the quality of the end product is crucial. For us, quality means that we meet the high expectations of our customers with state-of-the-art products.
The quality of our products is based in particular on the quality awareness of our employees. Therefore, our employees are regularly qualified and the commitment regarding continuous improvement is constantly strengthened.
Quality standards of SYS TEC electronic
Fulfillment of customer expectations
Compliance with highest standards and regulatory requirements
Involvement of all employees
Process-oriented approach and commitment to continuous improvement
Recognition of risks, exploitation of opportunities
Safety and reliability of our products and services
Implementing and maintaining an effective quality management system
Certification
We prove the effectiveness of our quality management system with a certification based on DIN EN ISO 9001 by TÜV PROFiCERT Hessen. The quality management standard ISO 9001 is nationally and internationally the most widespread and most important standard in quality management. We are therefore particularly pleased about our renewed certification according to the current DIN EN ISO 9001:2015.