Confection and Assembly
We use our many years of know-how to meet your requirements in cable assembly. We create the individual concept for your cable assembly, the drawings and parts lists, the sample, test and zero series and are also specialized in technically demanding solutions.
No matter whether small series or large series - correct assignment according to drawings, clean, flawless processing as well as testing before delivery are of decisive importance during production.
We rely on a wide range of services in the field of cable assembly for a wide variety of applications: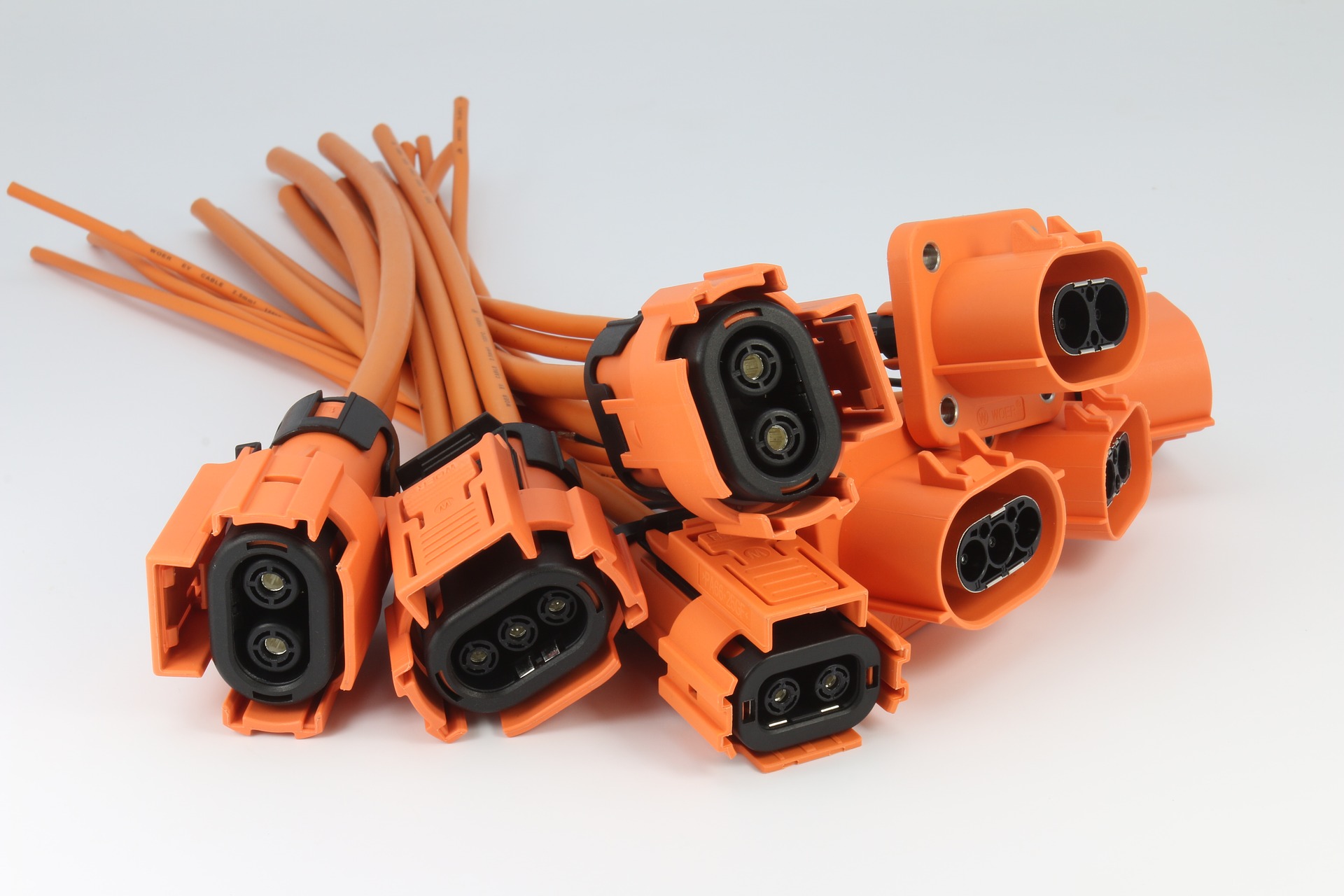 Individually assembled connectors, contacts, ferrules, ring cable lugs
Soldering, insulation displacement, screw and crimp technology
Single stranded wires
Single wire assemblies
Complete cable harnesses
Potting technology
Assembly of auxiliary parts such as fans, switches, sensors, LEDs, buttons, ferrites, etc.
Testing according to customer specifications
Customer specific labeling
Furthermore, we offer cable sets tailored to the needs of our customers - set-by-set composition of cables and components, ready for assembly for your application.
Painting
The possibility of making electronic assemblies more reliable and durable by means of protective coatings is not new. Selective spray painting is also used at SYS TEC electronic, especially when we manufacture for industries whose products must ensure fault-free operation despite strong environmental influences. Many of these products are closer to us than we think, some of them even protect our lives. Nowadays, every car is equipped with complex safety electronics that are usually protected from environmental influences by protective coatings. High temperature or humidity differences must not play any role. We offer the following services from SYS TEC electronic:
Creation of coating drawings
Full surface or selective coatings
Spray painting
Manual or automated application on equipment of renowned manufacturers
Processing of solvent and UV coatings
Sample coating from quantity = 1
For example, our protective coating comes into play for electronic assemblies that are used in harsh environments in order to significantly extend their service life.
We paint for you from the smallest quantity to the series - Talk to us!
Your contact:
Your SYS TEC electronic sales team
Contact person