Connection of CAN-bus with PC via USB
Support of all high-layer protocols through transparent tunneling of messages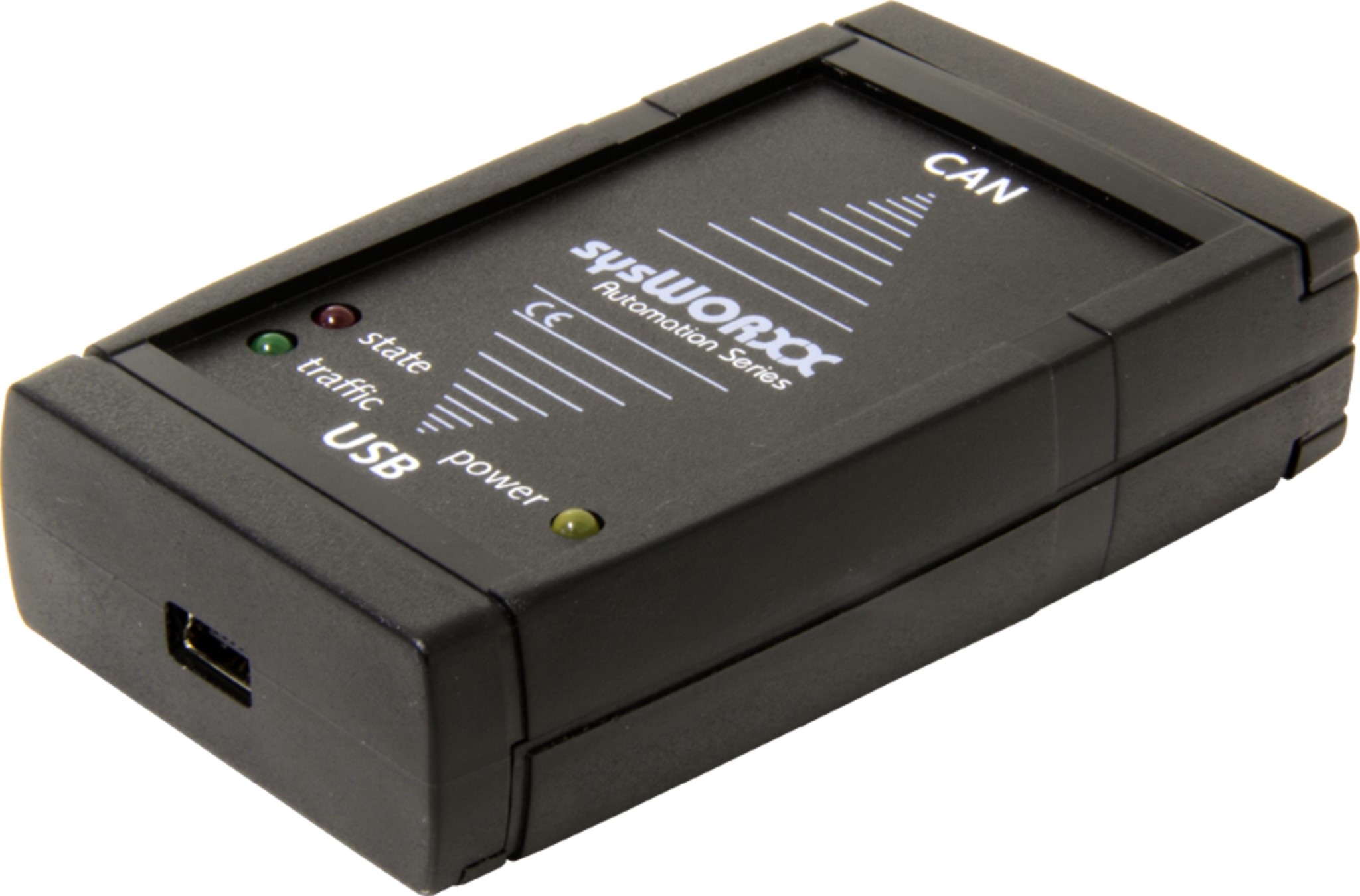 The USB-CANmodul1 is a reliable and cost effective PC CAN-bus interface solution to connect a CAN-bus via USB to a PC. Due to the transparent tunneling of CAN messages the module can be used with CAN based high layer protocols like CANopen, SDS, DeviceNet or J1939.
A high-performance 32-bit CPU core with integrated message buffer enables reliable communication even at high bus loads and provides precise time stamps for the received CAN messages.

The PC driver allows easy plug&play installation and supports simultaneous operation of up to 64 CAN channels on one PC.
Due to the attractive price/performance ratio and the reliable compact design, the USB-CAN fieldbus module is ideally suited for CAN-bus based developments, service and maintenance tasks in CAN-bus systems, as well as for use in series production.
The USB-CANmodul1 is also available in the Open Frame variant and complies with the EMC Directive 2014/30/EU.
* On the software side you need our CANinterpreter Add On for e.g. J1939, as well as a J1939 protocol stack.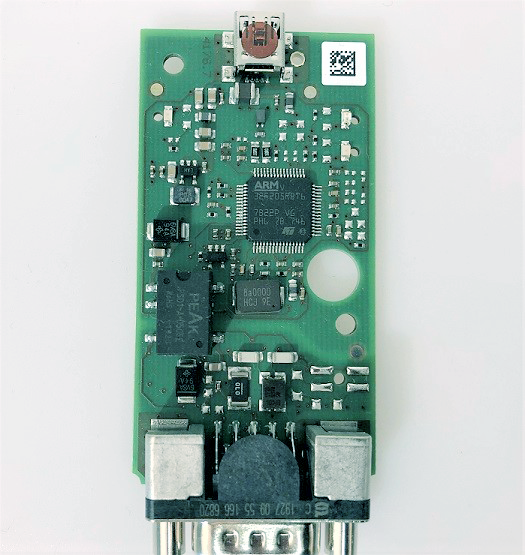 We are here for you - contact us.
Your contact:
Alexander Dörrer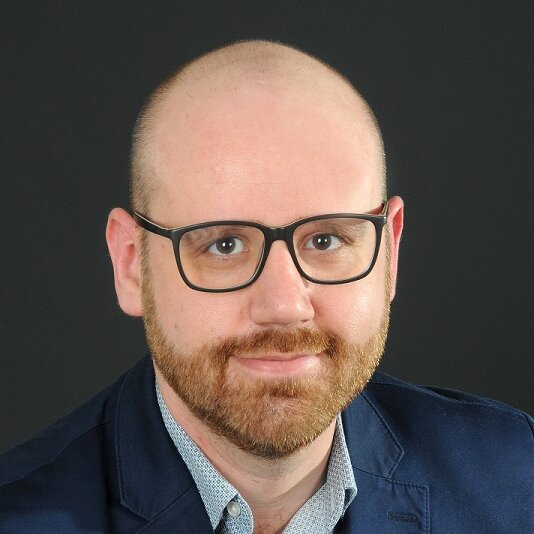 Contact person
Related products
Module properties

Modul- Eigenschaften

| | |
| --- | --- |
| Physical | |
| Size (LxWxH) | 78 x 45 x 18mm |
| Weight | approx. 40g |
| Operating temperature | -40 to +85ºC |
| Humidity | 10 to 95% non-condensing (VDE 0110) |
| Connectivity | |
| Number of CAN channels | 1 |
| PC connection | USB V2.0 Full-speed |
| CAN interface | 1 CAN interface, high-speed CAN according to ISO 11898-2, optically isolated |
| CAN transceiver | high-speed CAN: 82C251 |
| CAN specification | ISO 11898-1/2, standard frames, extended frames |
| CAN connector | SUB-D9 |
| CAN bitrate | 10kbps to 1Mbps |
| CAN bus Features | Transmit Remote Frames |
| | List only mode, 100µs timestamp for received messages, Tx receive message with timestamp |
| | automatic transmission of cyclic messages, hardware acceptance filter, feedback on status change and connect/disconnect |
| Software | |
| software support for Windows® | USB-CANmodul Control - configuration tool for multiple USB-CANmodules |
| | CANinterpreter Lite - easy-to-use CAN monitor that allows sending and receiving CAN messages |
| Programming support for Windows® | Comprehensive programming API including demo source for Microsoft Visual C++, LabView, Visual Basic .NET |
| | CANopen API for .NET - based on the SYS TEC CANopen stack, allows easy implementation in CANopen applications |
| Programming support for Linux | SocketCAN based API device drivers |
| | Windows® 10, 8.1, 8, 7 (32/64 bit), Linux |
| Displays | |
| LED | LEDs for power supply, CAN status, CAN data traffic |
| Power supply | |
| power supply | USB powered |
| Power consumption | typ. 150mA |
| Housing | |
| housing | desktop housing |

Documents & downloads

Downloads
Name
Type
Size
Action
C
CANopen API for .NET Software- Manual
pdf
273 KB
Download
CANopen API for .NET P/N SO-1088 - V5.70
zip
31 MB
Download
L
Linux SocketCAN Treiber für USB-CANmodul Serie Release Version V1.0.6
bz2
327 KB
Download
U
USB-CAN Module User Manual
pdf
3 MB
Download
USB CAN Module Product Data Sheet
pdf
6 MB
Download
USB CANmodule Utility Disk P/N SO-387 - V6.06 - Driver for Windows® 10, 8.1, 8, 7 (32/64 bit), LabView Please note - this package includes driver support for all standard module versions of 3rd (AT91) and 4th (STM32) generation
zip
70 MB
Download

Ordering information
Your contact:
Your SYS TEC electronic sales team
Contact person