Compact computing core for control and gateway tasks
Low power dissipation and large number of integrated high-speed communication interfaces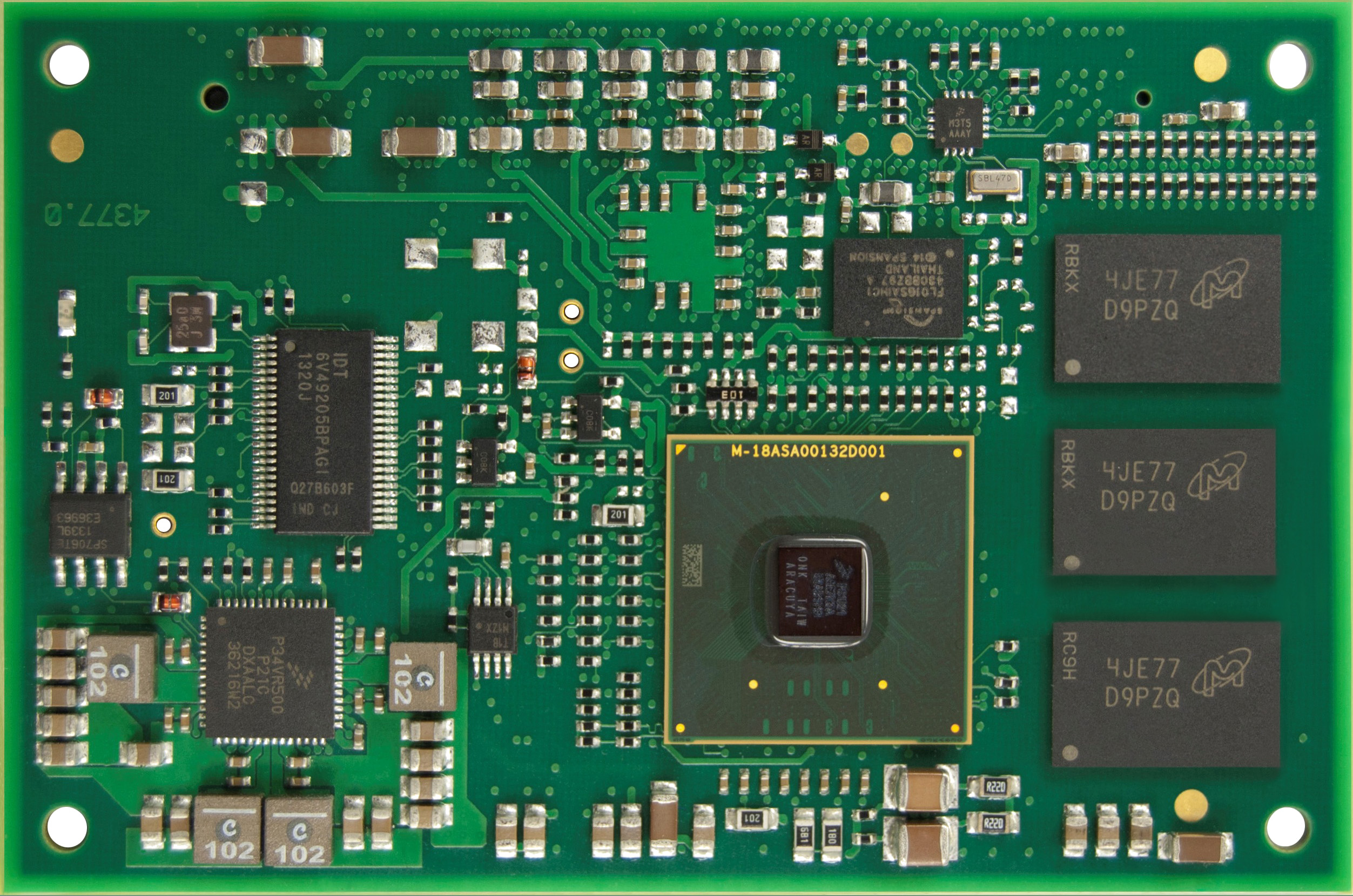 The ECUcore-1021 is a computer core based on the Freescale QorIQ LS1021A microcontroller and offers a large number of different high-speed communication and I/O interfaces in a compact and cost-optimized design. The Freescale QorIQ LS1021A is based on a 1GHz dual-core ARM Cortex-A7 with low power dissipation, and allows flexible configuration of the on-chip interfaces available at the connector. Thus, the user is able to customize the functionality needed for his application. This high degree of flexibility allows the use of the ECUcore-1021 in a multitude of applications where high computing power and simultaneous connection to different Ethernet and fieldbus based networks are required.
Your contact:
Alexander Dörrer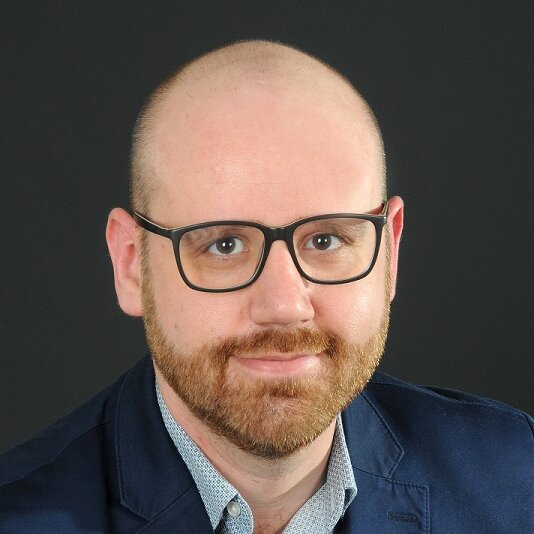 Contact person
The LS1021A offers an on-chip encryption engine for the hardware-supported encryption of data. The CPU is thus relieved of these computationally intensive tasks and more computing time is available to the application. The available DDR3 RAM is connected to the CPU in the full bus width and can optionally be extended by an ECC RAM module.
Furthermore, the ECUcore-1021 offers the following on-board features:
RTC (real-time clock)
Temperature sensor
Watchdog
Available separately:
Firmware Protection
1x ADC
Window Watchdog
A fully integrated IEC 61131-3 runtime environment based on CODESYS V3 with optional Web-Visu and CODESYS SoftMotion is available for the ECUcore-1021. A corresponding fully functional demo version (runtime limited to 2h) is available in conjunction with our Development Kit or Application Kit.
We are happy to offer you the service of adapting the drivers in the BSP to customer-specific hardware. The maintenance of the BSP and customer-specific adaptations are carried out by in-house software specialists at SYS TEC electronic. This enables us to react very quickly and purposefully to your requirements!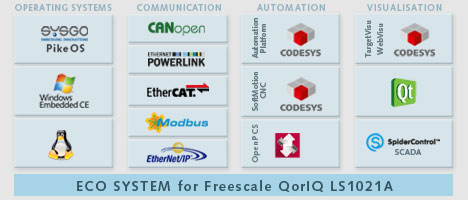 Features / Details

Eigenschaften / Details

| | |
| --- | --- |
| Physical | |
| Size | 55 x 84 (L x W in mm) |
| Operating conditions | -40°C...85°C (storage: -55°C...125°C) |
| MTBF prediction | 650.000h @ 40°C |
| CPU | |
| Core architecture | NXP (formerly Freescale) QorIQ LS1021A dual-ARM Cortex-A7 with 1GHz, FPU and Neon co-processor |
| Memory | |
| RAM: | 1GiB DDR3L-1600MT (opt. ECC) |
| Flash: | 128MiB QSPI |
| Mass storage | SATA 3.0, eSDHC/MMC/eMMC |
| Connectivity | |
| Communication: | 3x1GbE (1 PHY on-board), 4xCAN, USB 3.0, 2xPCIe, 7xUART, 2xUCC ULite QUICC engine (32-bit RISC co-processor) |
| Video: | 12-bit dual-edge LCD interface (24-bit RGB) |
| Audio: | 4xI2S/ASRC/SPDIF |
| I/O: | FlexTimer (PWM, CNT, ENC), I²C, SPI, GPIO, ADC, 8/16-bit A/D bus (FPGA) |
| Peripherals: | Temperature, RTC |
| Board-to-board connector: | 220-pin, COM Express Connector with module-specific pinout |
| Software | |
| Communication protocols | Available separately: POWERLINK, CANopen, EtherCAT, Profinet, Profibus, Modbus |
| Security | |
| Security and IP protection: | Fuses, QorIQ Trust Architecture, Separately available: Secure Boot, Firmware protection |
| Other | |
| Power dissipation: | 4.5W (under typical load) |
| Availability: | 15 years (NXP Longevity program) |
| Thermal management: | Heat sink, passive fanless cooling |
| Middleware: | Available separately: IEC 61131-3 (CODESYS V3 or OpenPCS) Target and/or web-based visualization |

Documents & downloads

Development kits

Prerequisite for the use of the sysWORXX SOM-1021 is a Development or Application Kit:

Ordering information
Your contact:
Your SYS TEC electronic sales team
Contact person