Fast & standard-compliant implementation of own CANopen devices
Inclusive NMT Master, LSS Master or SDO Clients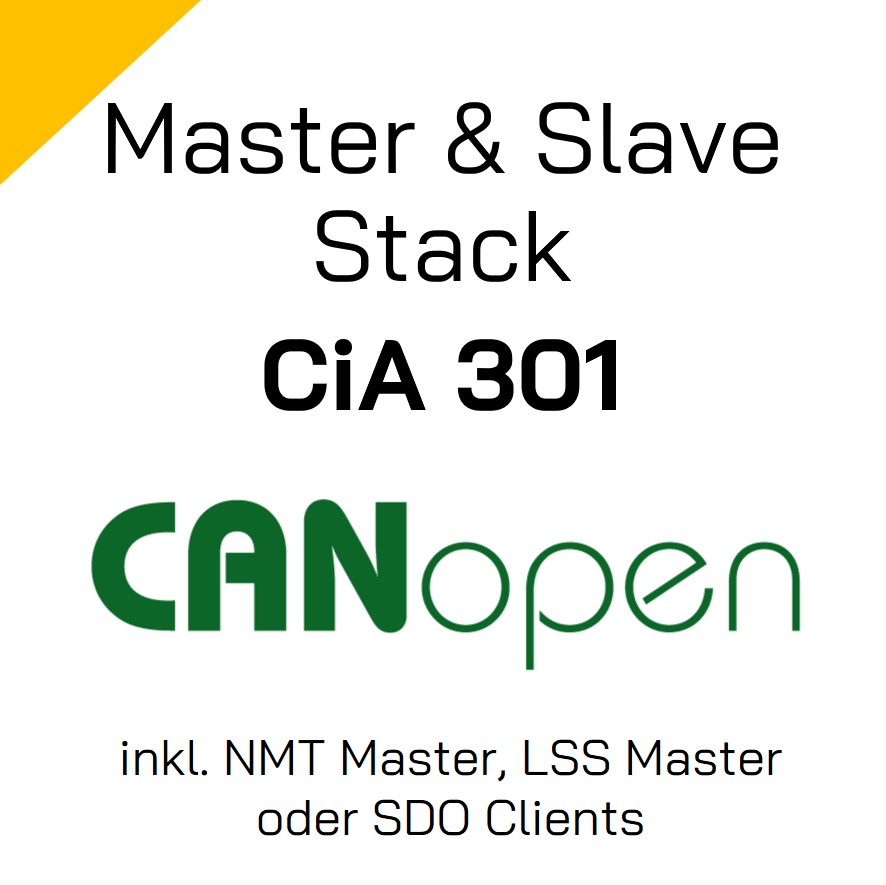 The CANopenStack Master & Slave Source Code contains the complete functionality according to the CiA specification 301. The CANopen Source Code supports a fast and standard compliant implementation of own, fully equipped CANopen Master or Slave devices including NMT Master (Network Manager), LSS Master (Layer Settings Service) or SDO Clients.
A high degree of performance is achieved by direct, event-oriented signaling down to the application level. The CANopen Stack Master & Slave Source Code is prepared for an easy integration into different operating systems by appropriate functionalities. This makes porting much easier.
The extensive and well structured API allows an easy usage of the CANopen services: You do not need to worry about the details in the implementation. The sample programs included in the package, the target-oriented demo projects and the comprehensive documentation guide you step by step.
A CAN driver porting, the implementation of specific demo projects or the adaptation of the CANopen software to not directly supported processors can be done within a few days. Please contact SYS TEC for further information regarding available options and services.
Your contact:
Your SYS TEC electronic sales team
Contact person