Combination of NMT Master with additional functions
Standardized implementation of processes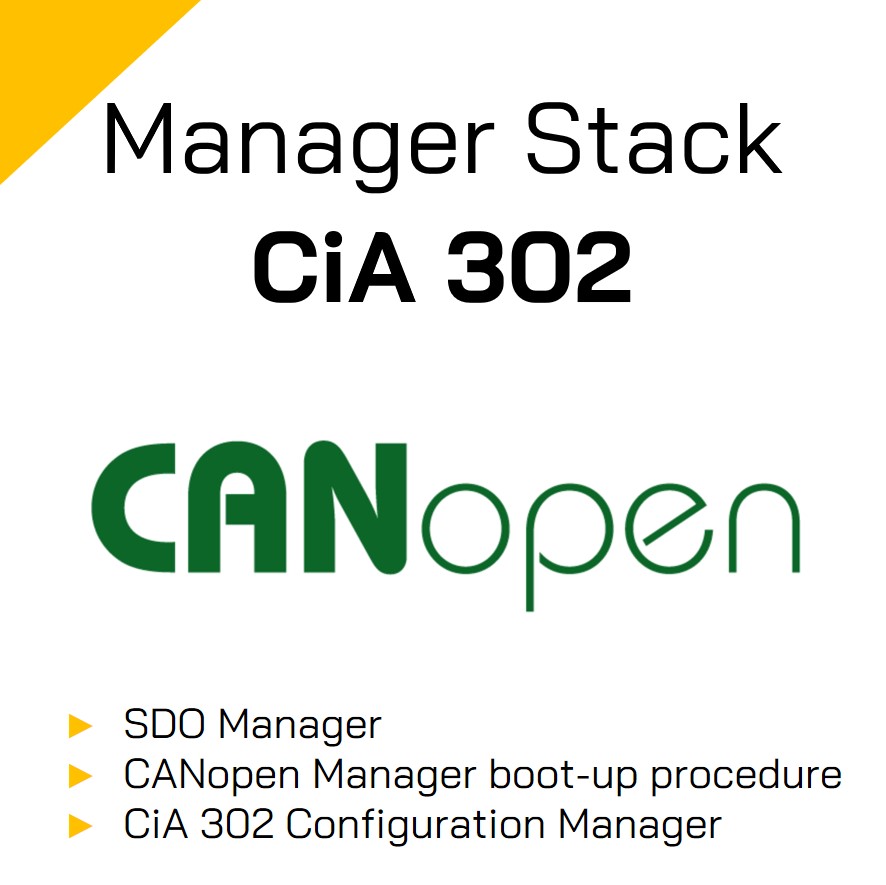 A CANopen network usually consists of several units with different functionality. One main function is the NMT master which should exist in every CANopen network. Its task is to display and control the NMT status. Usually the CANopen unit that controls the system from the application point of view also implements the NMT master (e.g. a PLC).
The CANopen Manager combines - according to CiA 302 - the NMT Master with additional functionalities and implements processes in a standardized way, e.g. booting the network. This booting consists of the scan for suspected CANopen devices and their configuration by the configuration manager.
In addition, the CANopen Manager implements the SDO Manager, which is responsible for dynamically setting up the SDO connections. This means that when the system is installed, the SDO connections do not need to be configured. However, CANopen devices are able to request SDO connections to other devices during runtime. Those CANopen devices which are the counterpart to the SDO Manager are called "SDO requesting device". The SDO Manager assures that an SDO server of a CANopen device cannot be used by two SDO clients at the same time, if no SDO connections have been dynamically established by the CANopen device itself.
A CAN driver porting, the implementation of specific demo projects or the adaptation of the CANopen software to not directly supported processors can be done within a few days. Please contact SYS TEC for further information regarding available options and services.
Your contact:
Your SYS TEC electronic sales team
Contact person