High range of I/Os using a straightforward connector
Efficient control and signal processing functions through Cortex™ M4 processor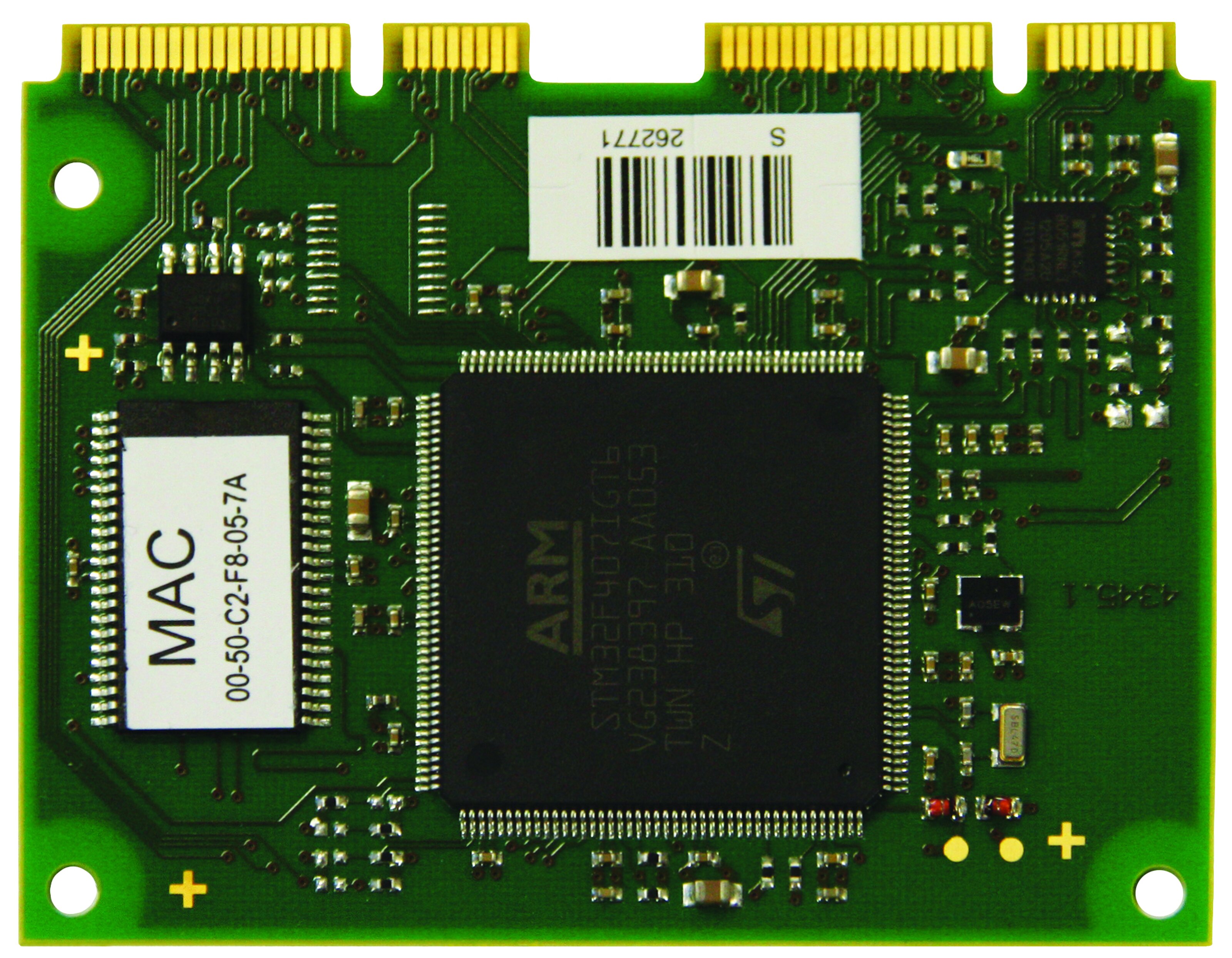 The PLCcore-F407 has been designed for applications where minimal costs are of great importance. The architecture of this ready-to-install, OEM-capable single-board computer is designed to allow a wide E / A configuration at reduced costs. The PLCcore-F407 is equipped with an IEC 61131-3 runtime kernel and seamlessly integrated CANopen and Ethernet. Thus, this is the ideal platform for the development of PLC systems and small machine controllers.
In order to offer the user a certain degree of flexibility, SYS TEC electronic offers its customers various optional packages:
Production Package
The PLCcore-F407 is available as an out-of-the-box, plug-in core module. Customers wishing to purchase large quantities can obtain a product license with the complete production documents (Gerber data, BOM, etc.) and the pre-programmed microcontroller. OEMs can now produce themselves, giving them a high degree of flexibility and additional cost optimization.
Design packages
SYS TEC electronic also offers design service packages at a fixed price. These include design, schematics and prototyping of custom application carrier boards for OEMs. Customers receive design and production materials so they can reuse the design and produce it themselves. Significant cost savings of up to 60% can be achieved in this way.
Your contact:
Alexander Dörrer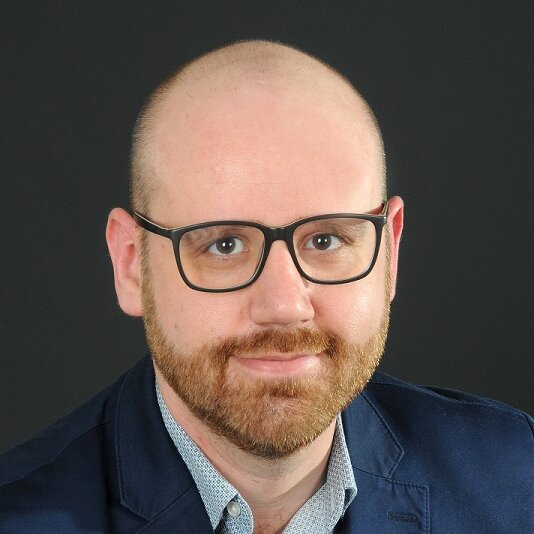 Contact person
Related products
Features / Details

Eigenschaften / Details

| | |
| --- | --- |
| Physical | |
| Size (L x W x H) | 65 x 51 x 1.0 mm |
| Weight | 20g |
| Operating temperature | Temperature: -40°C...+85°C |
| | |
| CPU | |
| PLCcore Firmware | IEC61131-3 runtime kernel pre-installed, CiA302/314 compliant CANopen manager |
| Controller | STM32F407 by STMicroelectronics with ARM 32-bit Cortex™-M4 |
| Clock frequency | 168MHz |
| Memory | |
| Application memory | 512kB for PLC user application |
| Connectivity | |
| Ethernet | 1x 10/100Mbps, on-board PHY |
| CAN | 2 |
| UART | 3 |
| PWM | 2 |
| board-to-board connector | 2x52 pin card edge (Mini PCie connector footprint) |
| I/O interfaces | |
| Analog Output | 2 |
| Analog Input | 8 |
| Digital Output | 17 |
| Digital Input | 18 |
| Fast Counter | 2 |
| Software | |
| Runtime Kernel | SmartPLC by infoteam |
| Ethernet | available |
| CAN | upon request |
| RS 232 | upon request |
| Programmable in | IEC 61131-3 (IDE - OpenPCS with SYS TEC vendor extensions) |
| Power Supply | |
| Operating voltage | 3.3V +/- 5% |
| Optional | |
| LCD | DOT-matrix LCD (128x64, via SPI) |
| Mass storage | Micro-SD |
| RTC | low-current RTC with battery backup |
| Guidelines | |
| RoHS | Yes |

Documents

Downloads

Downloads
Name
Type
Size
Action
S
SYS TEC electronic - specific extension for OpenPCS / IEC 61131-3 Version 7.1.5 RV2.00 - german
exe
32 MB
Download

Development kits

Prerequisite for the use of the sysWORXX SOM-1021 is a Development or Application Kit:

Ordering information
Your contact:
Your SYS TEC electronic sales team
Contact person