SYS TEC electronic almost to touch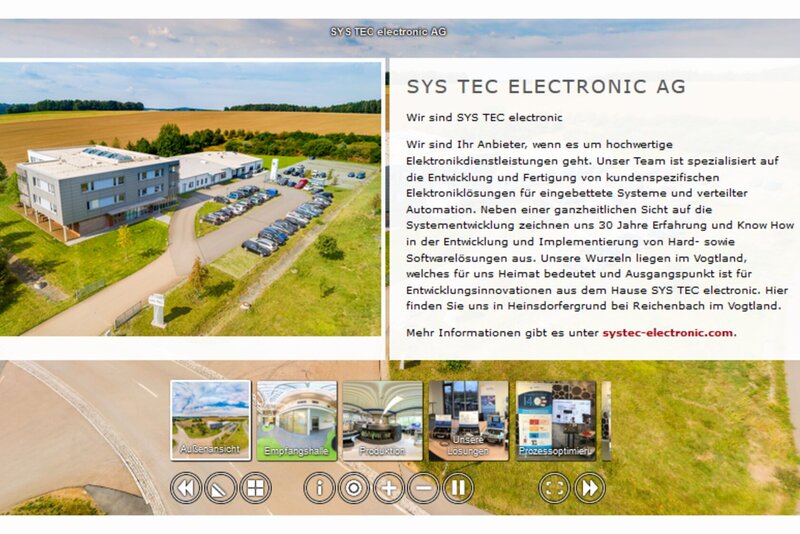 Finally it is online, the new virtual 360° tour of SYS TEC electronic AG!
Visit us at our company location in the green Vogtland and get to know us. Navigate into the light-flooded atrium and discover various solutions, the demonstrator on security or our CANopen portfolio. Go further and experience the assembly and series production of our in-house production. We will soon expand the tour with new content about the company and what makes us tick. We say welcome to SYS TEC electronic!