LOOK IN and join SYS TEC electronic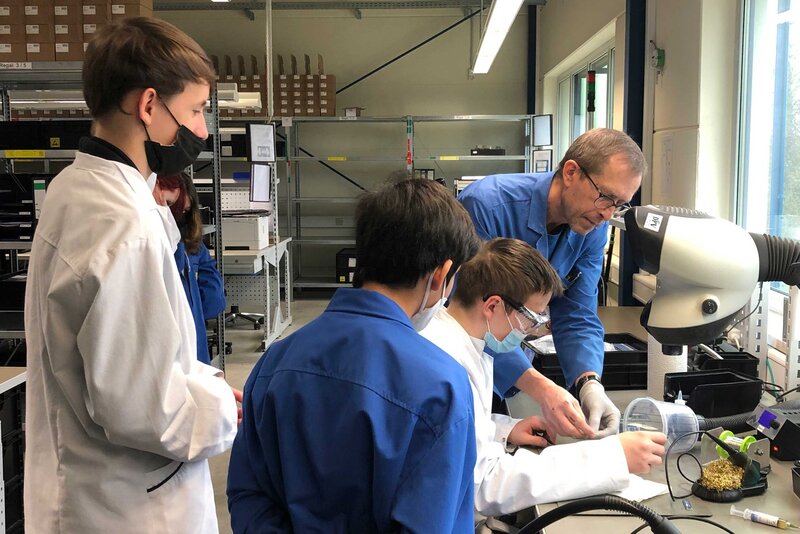 We also took part in the Saxony-wide SCHAU REIN week in order to give interested students the opportunity to experience practice at first hand.

We welcomed interested students to our production facilities. The offer "A day as a software or hardware developer" was also very popular and so our "big" developers let the "small" developers look over their shoulders in practice to get to know the normal techie everyday life with theoretical and practical tasks.
In addition, we had an excursion of the pupils from Netzschkau in our house.
The students were allowed to demonstrate their practical skills and solder themselves. Of course, they took their own LED-USB board home with them.
All in all, it was a complete success and we were already able to recruit a new intern through SCHAU REIN, who will actively support our development team.
We are looking forward to further exciting days and projects with our cooperation partners, the regional schools and especially the students - the so important specialists of the future.