Control and linking of decentralized plants with LTE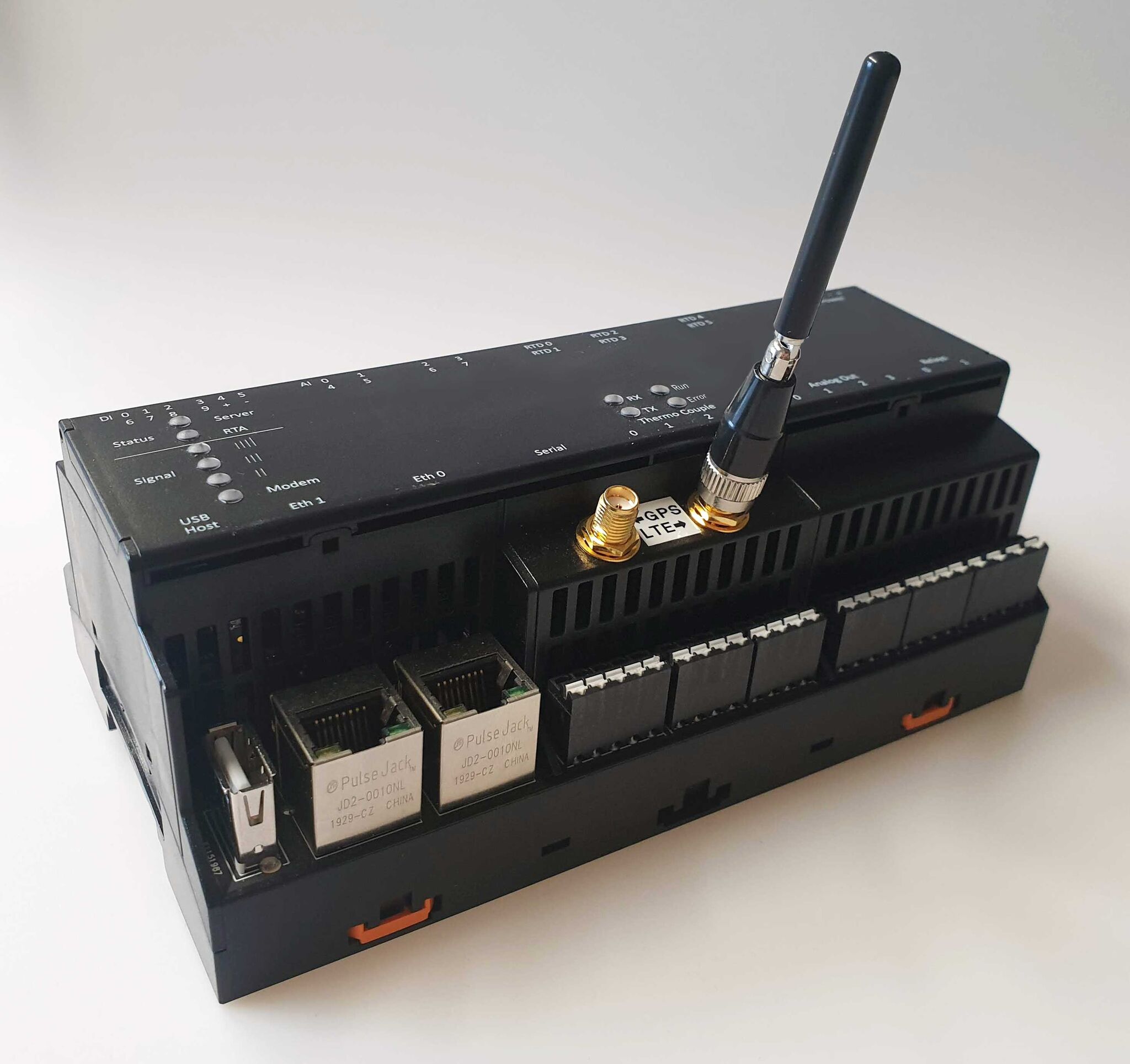 Based on the industrial Linux DIN rail computer sysWORXX CTR-700, the engineers of SYS TEC electronic developed a gateway solution perfectly tailored to individual customer requirements within a few months. The core of the development project was the integration of an LTE modem and implementation of the interface configuration requested by the customer. The complete package is supplemented by a lean, application-specific PLC program.
The resulting smart controller functions primarily as a communication gateway and enables a direct cloud connection for remote monitoring and control in the field of distributed plants. The device remains completely freely programmable by the end user, creating a solid foundation for local pre-processing of data as well as later extensions for additional functionality.
The uncomplicated installation of software updates in the field is ensured by a RAUC (Robust Auto-Update Controller) implementation. A powerful computing core from the ARM Dual Cortex-A7 series from NXP, 1 GB RAM, 8 GB eMMC memory as well as a µSD card slot complete the future-proof module.
As with all products from SYS TEC electronic, the open architecture of the system offers the end customer all the freedom to connect to various cloud and data management platforms via common protocols such as MQTT or OPC UA. Last but not least, the controller module can be combined with extensions such as SYS TEC electronic'sstructure-borne noise monitoring module to create a holistic solution for predictive maintenance.
Do you have a similar challenge?
We would be happy to develop an individual solution for you based on our existing know-how.Contact us. We will be happy to advise you.

Technical characteristics
ARM Dual Cortex-A7 (2x 1.2 GHz)
1 GB RAM
8 GB eMMC
Cellular Modem & 1x SIM slot
1x µSD card slot
2x ETH
1x USB host
1x RS232 / 485
Additional I/O channels for application-specific data (digital and analog inputs and outputs, A/B encoders, temperature sensors)

6 x temperature sensors PT100
4 x analog outputs - of which 2 x 0 to 10 V and 2 x 4 to 20 mA with 16-bit resolution
8 x analog inputs configurable 0 to 10 V or 2 x 4 to 20 mA with 16-bit resolution
4 x thermocouple type K
10 x digital inputs
2 x digital outputs

Solution specific PLC program for control based on openPCS
Your contact:
Your SYS TEC electronic sales team
Contact person