SYS TEC electronic awarded for innovative action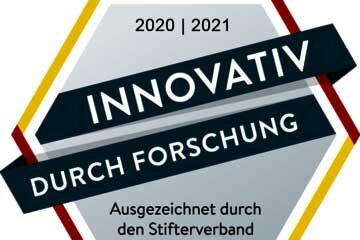 Innovative through research
Don't stand still, research, live innovation, move forward. Only those who research can also discover new things entrepreneurially and thus promote innovation and growth. Now the Stifterverband has also awarded SYS TEC electronic AG for its activities in the field of R & D - with the seal of approval "Innovative through Research".
For the board of SYS TEC electronic AG, the honor is something special. "With the seal of approval, we visibly prove our R&D achievements and experience, especially in the field of IoT and Industry 4.0," says board member Dirk Bause. "In addition, the efforts in the area of new technologies as well as the implementation in industry become more visible."
The Stifterverband has already been recognizing research-based companies for the special responsibility they assume for the state and society with the "Innovative through Research" seal since 2014. Of the 3.5 million companies that exist in Germany, less than one percent conduct research - an extremely significant group.
The Stifterverband is one of the largest private sponsors of science in Germany. In addition to its commitment to young academics, excellent universities and cutting-edge research, it is also responsible for investigating and evaluating the German research and innovation system on behalf of the German Federal Ministry of Education and Research.