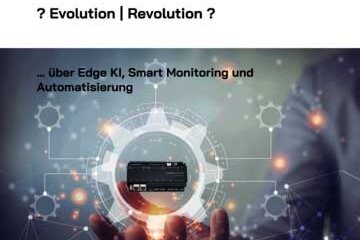 SYS TEC electronic recruits young talent with WHZ format
Thesis topics, internships or entry-level jobs are an ideal opportunity for students of the West Saxon University of Applied Sciences Zwickau to get to know regionally exciting companies and become part of a team. Since we are also interested in young professionals, we will present ourselves on 09 December 2020 at the virtual KMU Day of the WHZ.

In addition to the opportunity to get to know us and our focus in terms of electronics services and products, the specialist lecture by Nadine Mensdorf "? Evolution | Revolution? - about Edge AI, Smart Monitoring and Automation" gives an interesting insight from the industrial revolution to automated processes within Industry 4.0. Because digitalization means much more than the implementation of a paperless office in SYS TEC electronic's everyday life.
Agenda:
15:30 Opening of the main room in the web conferencing system BigBlueButton
16:00 Welcome by the Career Service of WHZ
16:05 3 practical expert presentations on the topic of digitalization from different perspectives
16:50 Flash presentation of the participating companies
17:00 Virtual booths of the companies
18:00 End of the event