Environmental monitoring by means of Meshnet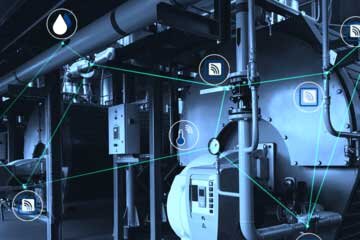 Climate data monitoring by SYS TEC electronic and Wirepas
For sensitive products such as food and pharmaceuticals or for machines or entire plants that must not fail unscheduled and cause high costs or simply so that people can breathe good air, constant monitoring of environmental parameters is necessary. Here, the SYS TEC electronic solution for Meshnet-IO offers numerous possibilities for efficient as well as wireless acquisition, verification and processing of unstructured but important data. Factors such as temperature, air pressure or humidity, vibrations or other motion data can be selected. Further conditions such as visualization and evaluation, transmission intervals or the selected values for monitoring can be exclusively adapted to customer requirements.
With the Edge Controller sysWORXX CTR-700 and any number of battery-operated sensors, these climate data, in connection with theWirepas radio protocol, can be monitored at individually timed intervals and then processed. Even the subsequent evaluation can be carried out in various ways and is individually tailored to the customer's requirements. In addition to more efficient workflows and the resulting time savings
, the low energy consumption with low latency times and high data volume, and thus the longer service life of the batteries, have a beneficial effect. Reduced maintenance costs and lower repair and maintenance costs also speak in favor of theMeshnet solution.