Demo candy factory - cooperation with ELCO Industrie Automation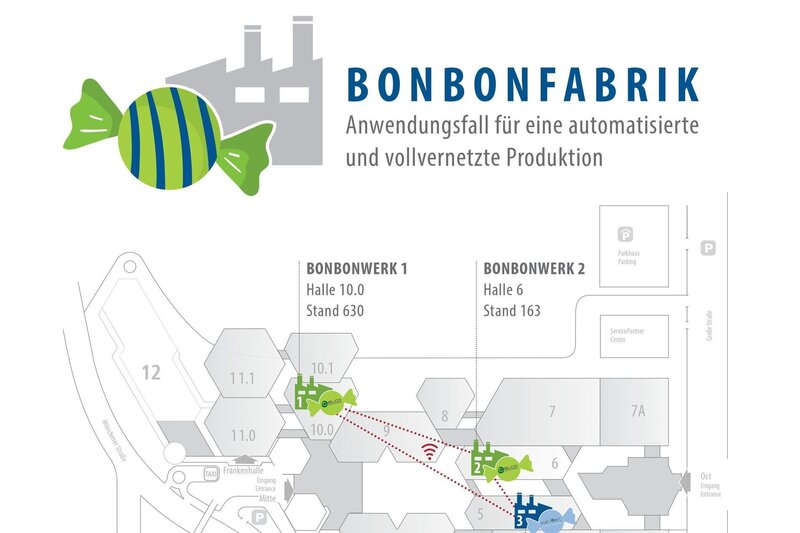 We have a new cooperation partner: ELCO Industrie Automation. The first joint project is a demo for a candy factory, which we will present at sps ipc drives.
ELCO Industrie Automation specializes in the development of IoT platforms and industrial apps. Thus, the company perfectly complements our focus topic of Industry of Things. Here, we take care of data generation at the field level with our IoT devices. These are sent to ELCO's IoTHub, processed there and clearly visualized on corresponding end devices such as smartphones, tablets or laptops.
This allows a wide range of industrial IoT solutions to be implemented. In our function as system integrator, you have, as usual, only one contact for your holistic solution - SYS TEC electronic.
To demonstrate the added value of the two companies in detail using an example, we are setting up a demo at sps ipc drives from November 27 to 29. This describes an automated and networked candy factory. The three booths of ELCO Industrie Automation and SYS TEC electronic represent different candy factories that are networked with each other. Learn from the demo how you can use Industrial Internet of Things technologies to network machines, automate processes and centrally evaluate a wide range of data.