Data Science at SYS TEC electronic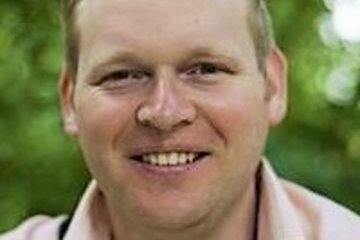 Technologies and methods in the practical workshop
As an interdisciplinary science and a way of extracting information and thus explicit knowledge from data, Data Science has long been a familiar concept to many. Under the direction of Prof. Dr. Mike Espig from the West Saxon University of Applied Sciences Zwickau, various technologies, methods and the associated procedures for successful Data Science projects were presented and discussed in a practice-oriented workshop at SYS TEC electronic.

In a short interview, Prof. Espig explained why Data Science is shaping the future.

Prof. Espig, what do you associate with AI and Data Science?
"Digital progress is fundamentally changing the way we live and generate wealth. This also applies to the foundations of our value creation processes, in which data is becoming a central raw material and data-based business models a foundation for all sectors of the economy. Above all, the continuous flow of data determines the exploitation of new trends, innovations and research opportunities. The use and evaluation of data and data flows are pacesetters of progress in all sectors - whether with regard to industry, mobility, energy, education or healthcare."

Where exactly is the potential for businesses?
"More and more forms of data are available to us: In industry - through consistent monitoring and conversion of processes, in research - through new evaluation methods and modern observation of phenomena and developments, but also in private life, where developments such as smart homes are becoming the lived norm. The targeted storage and evaluation of this data offers companies great potential for value creation. Anonymized data analyses are already being used today to treat serious illnesses such as cancer more precisely and to give people better, individualized chances of recovery. This requires corresponding data sets that can be made available for evaluation for the benefit of the general public and lead to new insights through new analysis methods."

What did the Data Science Workshop at SYS TEC electronic aim to convey in terms of content?
"The workshop was very practice-oriented and interdisciplinary. Starting with an introduction and overview, the methods, technologies and process models for successful data science projects were presented in a user-oriented manner, as well as understanding the strategic dimension of importance and clearing up widespread myths."

How did you feel about the feedback from the participants?
"The lively and constructive cooperation of the participants was particularly stimulating for me. I always enjoy responding to application-oriented questions and explaining them with further, unplanned examples from practice."

Were there any new approaches or perspectives for you within the workshop?
"The insights into concrete problems of today's companies - this is particularly important for the practical relevance of my teaching. Overall, the day and all the participants remain extremely pleasant memories for me."