30 years of passion for electronic development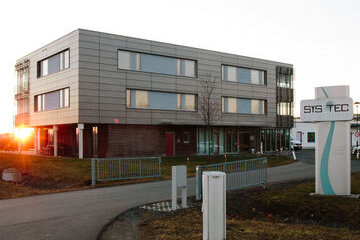 SYS TEC electronic AG celebrates company anniversary
30 years of customer-specific electronics development, with a passion for complex tasks, for developing and programming, for soldering irons and interfaces. SYS TEC electronic AG is now celebrating its 30th anniversary. In 1990 the company was founded with 3 employees in Greiz, Vogtland.

After the foundation on 19.06.1990 the small team around Siegmar Schmidt first worked in Thuringia. Due to the ever increasing number of orders, the owner-managed company grew more and more and specialized as a provider for distributed automation and embedded systems. Another milestone was the opening of the own production in Heinsdorfergrund in 2006.
Further growth and increasingly scarce resources, especially within development and production, were the reason to build a new and contemporary main building at the headquarters in Heinsdorfergrund six years later. What always characterized SYS TEC electronic was the sworn team as well as the passion for electronics and tricky tasks.
Since 2019, Ronald Sieber and Dirk Bause have been at the helm of the development service provider, which currently employs 95 people. Not standing still, but thinking innovatively and thus advancing successfully is the approach.

The challenges have become more diverse and, among other things, digitalization also offers SYS TEC electronic new opportunities to present its know-how in the areas of development and prototyping, hardware and software design up to the production of small and medium-sized series.